Workstations
Introduction
Green Cubes specializes in the development and manufacture of subsystems for mobile workstation OEMs, both for industrial and medical applications. These subsystems include in-base power components, swappable batteries, bases, columns (mechanical & electric) and worksurfaces.
The design and manufacturing skills that Green Cubes applies to the design of power subsystems include:
Battery design and manufacturing
AC/DC Conversion and DC/AC inversion
Integrated and standalone battery charging
IoT and cloud-based connectivity
Machine-to-machine communications (SMBus, CANBus)
Thermal management
Workstation integration – Retention, vibration, EMI/EMC Industrial Design integration with OEM cart
Agency approvals – IEC 62133, UN 38.3, UL 2054, UL 60601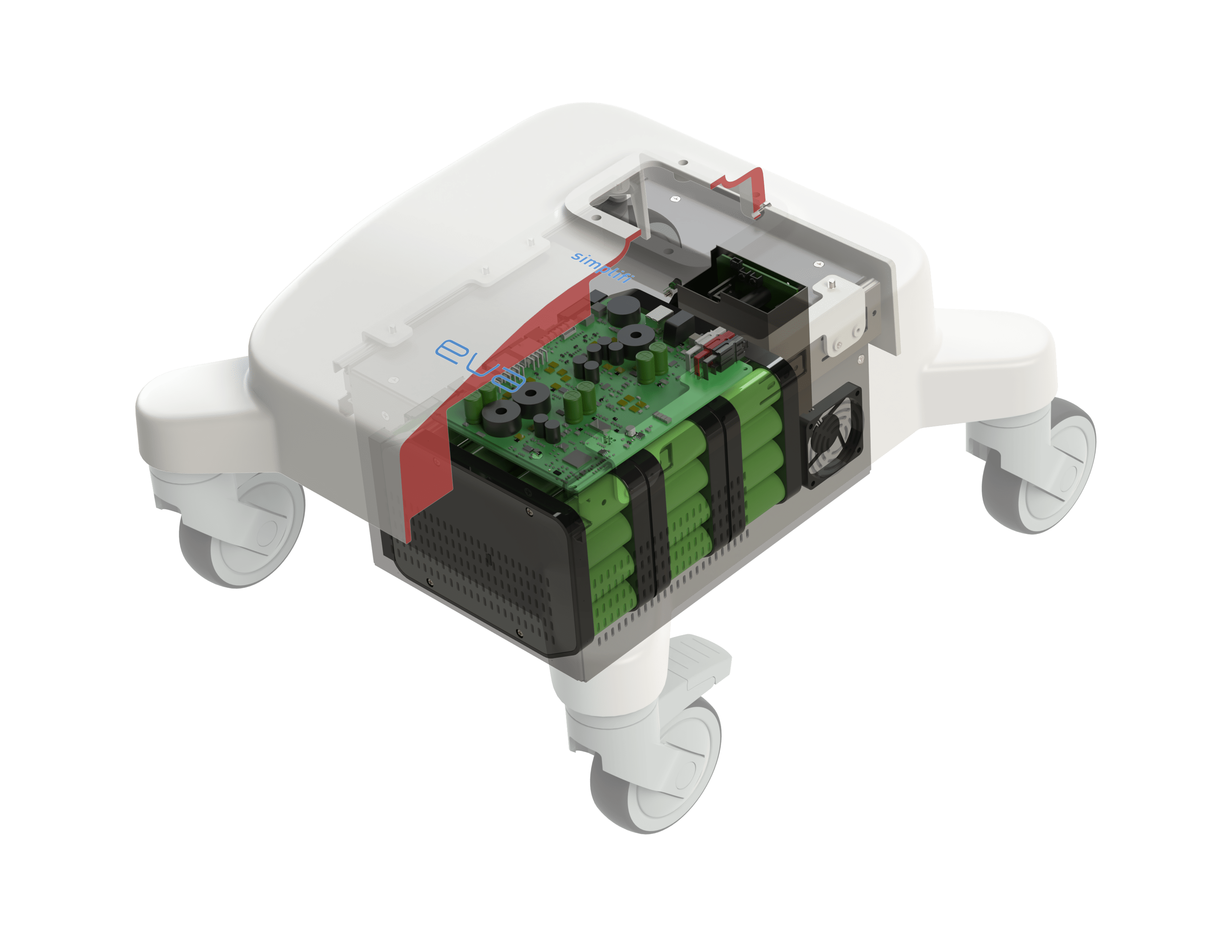 The design and manufacturing skills that Green Cubes applies to the design of workstation subsystems include:
Mechanical and industrial design
Electrical design
Manufacturing engineering
Embedded microprocessor and WiFi transceiver design
Touchscreen and displays
UI/UX design
IoT processors with cloud-based applications
Motorized lift mechanisms
Tool design and fabrication
Risk analysis
Ergonomics and human factors
Packaging design Agency approvals
The manufacturing and fabrication techniques that Green Cubes applies to the production of workstation subsystems include:
CNC milling and turning
Sheet metal fabrication
Aluminum extruding
Injection molding
Die casting
Sand casting
Green Cubes expertise extends across the full range of mobile cart subsystems that an OEM may outsource to a trusted partner. Whether it is a custom power solution for your mobile workstation, or another more structural component of your workstation, Green Cubes can support your next new workstation project. With a proven track record of design and manufacturing excellence, superior quality and on-time delivery, workstation manufacturers rely on Green Cubes to deliver components and subsystems for their mobile workstations.
---